Burman Printing hired Rainworks (via Elance) to refresh the design of a client's ecommerce Shopify site (note that you need an account in order to view the site).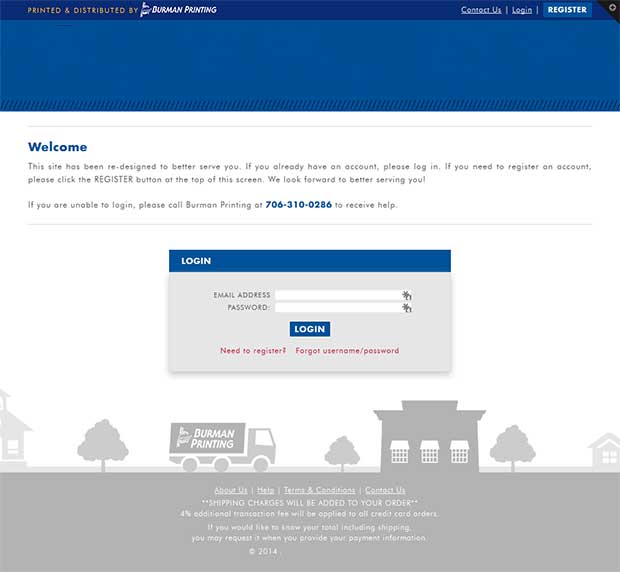 Features
Custom Shopify theme
CSS3 elements, including translations
Custom fonts
Customer accounts have special store IDs associated with them that informs certain functionality on the site. ID is validated on account creation and update, and can be updated and modified in account management.
One of the best developers that I have worked with. I definitely plan to work with her again on future projects. Fast, competent, reliable, and honest about what can and cannot be done. She actually read the project description and gave me valuable feedback. Once again, she is definitely worth hiring.
— zlester, Burman Printing